By Mike Maddaloni on Wednesday, January 11, 2012 at 04:00 AM with
0 comments
On December 30, 2011, with no fanfare, this blog – thehotiron.com – turned 5.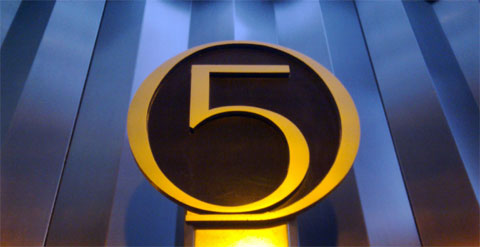 As I write this it is almost 2 weeks later, and only fits with how the year was for the blog. Where I had high hopes in the beginning of the year 2011 was an interesting year to say the least. Where it had tremendous highs for me, it also presented many challenges that, in the end, affected the quality of The Hot Iron.
For 2012 I will not make such grandiose predictions so not to promise what I can't deliver. I am taking a more grounded approach, going back to the "roots" of what The Hot Iron has been – tech, business and a few diversions – and using it as a medium to share my background and experience, as a way to let people learn more about me as I go forward in my career.
Will you join me? I hope it's a fun ride!
---
Did you enjoy this? Subscribe to The Hot Iron by RSS/XML feed or Read by Email.
---
This is from The Hot Iron, a journal on business and technology by Mike Maddaloni, Founder and President of Web consulting firm Dunkirk Systems, LLC.
---
Announcements
•
Blogging
•
Strategize
• (0)
Comments
•
Permalink

Page 1 of 1 pages