By Mike Maddaloni on Monday, December 07, 2015 at 10:12 PM with
0 comments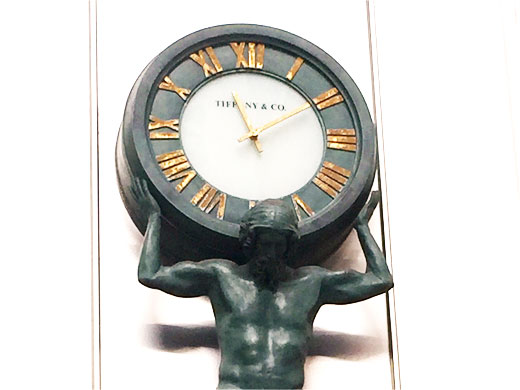 It came to me a while back, something I guess I always knew subconsciously but only then came to the forefront of my mind – most people spend most of their time around their job. I then decided to put fingers to technology to see if I was right, and here's my analysis and further thoughts on it.
Jobs and all their trappings
When thinking about how we spend our time, our jobs tend to be at the top of our list. This is of course assuming we don't sleep most of our lives, but I digress. The job itself is the major time hoarder, assuming the typical 8-hour day. But if your day is anything but typical, it in itself is probably more than 8 hours, give or take a few minutes to a few hours.
As the TV infomercials say, "But wait, there's more!" There's the commute to work, both to and from it. You then need to prepare to go to work – wake up, shower (hopefully), eat and of course thinking about work. After work, there is probably some decompression, which involves more thought. If you work for the bare-minimum tech-savvy company, you can probably check your work email on your mobile device, and that adds up quickly, whether it is during the day or off-hours, including weekend. Then there's time devoted to things like doctor's appointments if things aren't so great on the job, but I don't have to go down that path here, do I?
Speaking of those off-hours and weekends, you are also thinking about work in addition to being connected to it. You may also be shopping for work, whether it is clothes, food or other supplies to get you through the day. And let's face it, you may even take time after (or before) hours and on the weekends to actually do work, taking those time-consuming thoughts into even more time consuming actions.
So what's your point Mike?
Now that I have set a somewhat somber point, you may be asking why? Why even bring this up?
Where I have thought about this very topic for a while, I wanted to write it out to make it real, tangible, and in my own face, and as a result in yours as well. By doing so, it is a realization that this will play into my upcoming goals for the new year. Where this time allotment towards my job may not be a direct or the primary input to my goals and decisions, but acknowledging it, I am realizing it will have some impact on it. From what I buy to where I live to what I do outside of work to whatever I may not have even thought of, the amount of time that my job currently occupies my time will come into consideration.
This time consumption perhaps consumes you as well – hopefully less, but perhaps even more. And let's face it, it consumes most everyone. I say most everyone as I realize there are those who may not have to or want to work as much, and have the ability to disconnect from it. It may be because they are wealthy, live a simpler life, have a business or job that does not require as much of their time, work part-time but make enough to make them happy, or something else I couldn't possibly fathom, but would love to.
Even if your job takes up most of your time, that may be ok, providing you love it, or maybe just a strong like. Or it's convenient to where you live so your commute time is shorter. Or whatever it is or are, when you look at it written out, I hope you are at a minimum content with it.
The lay of the land
Now that I have painted the picture, do I (or you) want to hang it on the wall, or change it? I am not trying to draw any conclusions here – just simply putting it out as I said earlier, but reserving the right to refer to this in future writings.
I welcome your thoughts on this in the comments to this post… and please leave out any specifics about your job in those comments!
---
This is from The Hot Iron, a journal on business and technology by Mike Maddaloni.
---
Did you enjoy this? Subscribe to The Hot Iron by RSS/XML feed or Read by Email.
---
Blogging
•
Business
•
Strategize
•
Diversions
•
Thrive
• (0)
Comments
•
Permalink

Page 1 of 1 pages