By Mike Maddaloni on Monday, December 03, 2007 at 04:10 AM with
6 comments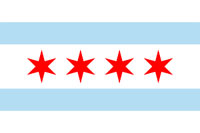 The memory of one pop quiz from my high school days still comes to mind on occasion. It was Spanish class of all things, and one day my teacher hands us a list of names. The names were all leaders – everyone from local, state and national government to the real name of Pope John Paul II. Our task was to name who they were. As I was one of the few in my class who cared about the world around me, I got the best score, missing just one question.
Knowledge of our public officials is important in a democratic society. It's surely better to know who they are and what they stand for before it's too late and too late usually means when you want something from government and the person you elected is opposed to it. This is why when fresh out of college I subscribed to the local paper, much to the amusement of my fellow co-workers, all recent grads. That was a few moons ago, and today I get my news just as you are reading this – online.
It is also the role of elected officials to let us know who they are. But what if it is unclear? I live in Chicago's 42nd Ward, and by visiting the City of Chicago's Web site and fumbling your way through it (a topic for another time), you can find out the Alderman is Brendan Reilly. Where it is clear there, it is not on his own Web site, especially when you compare it to the one of the former Alderman Burton Natarus, a 30-plus year politician whom Reilly defeated earlier this year.
If you compare the Web sites of Reilly and Natarus, who do you think is the real alderman? Both are Web sites paid for by their campaigns, which is very clear on both sites. That unfortunately is the only thing that is clear. Take a look at both sires and tell me who you think it is! Apparently there is no campaign law about keeping an outdated Web site in place, however the onus would be on the current Alderman to ensure his Web site is even clearer to all who visit. A picture of himself would be nice too.
Maybe Alderman Reilly can buy the Web site from former Alderman Natarus and change a few images? It would be a nice start and a notable improvement. And it would surely help kids in the 42nd Ward with any pop quizzes.
Business
• (6)
Comments
•
Permalink

Page 1 of 1 pages