By Mike Maddaloni on Monday, November 17, 2014 at 12:15 AM with
3 comments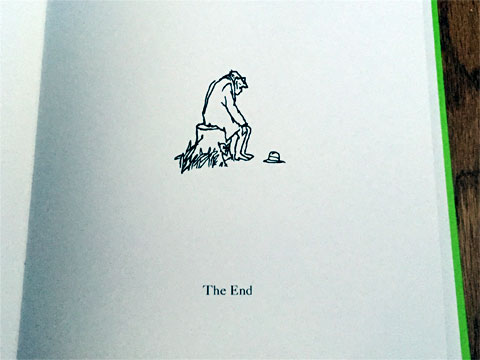 Earlier this year I decided to write weekly posts here at The Hot Iron about what I learned over the past 7 days. Over 8 months I wrote 32 posts sharing numerous things that I learned. I wrote the last one on August 29, 2014, which will be my last in this series.
Fun for me while it lasted
The catalyst for this topic thread was simple - I had too many things I learned and/or wanted to write about but not enough time to write the posts. As much as I would like to simply "bang out" my thoughts on the keyboard, for me the writing process is more elaborate than that, from the thought on the topic to writing, to editing, to an accompanying photo… it takes me time. That being said, writing is something I enjoy and is a great creative outlet for me.
Writing posts that were more of a collection of nuggets of information was a good idea at first and something that interested me. I was also hoping to write single-topic pieces as well. Over time though the thrill waned and then it got to where I was not writing one every week, then the most recent gap of a couple of months. As for those single-topic pieces, they were few and far between.
Back to where it began
I've decided to retire this thread and return to writing as I gave before - posts on single topics on business and technology and other occasional diversions. For those of you who are my loyal readers I thank you and I hope that you'll enjoy this change as well. As always, I will never fully promise any number of posts, but am hoping to at least write one a week.
Still learning
As I still get disappointed when a day goes by when I don't learn something, I am still logging those thoughts and will be sharing them on my Twitter account – you can follow me there at @thehotiron. Of course there may be more diversions than in the blog itself, as well as more conversations and other thoughts but I still share all the business and tech news with my unbiased opinion as much as possible.
I hope you won't miss my "learned" posts – or will you? Please let me know either way in the comments to this post.
---
This is from The Hot Iron, a journal on business and technology by Mike Maddaloni.
---
Did you enjoy this? Subscribe to The Hot Iron by RSS/XML feed or Read by Email.
---
Announcements
•
Blogging
•
Business
•
Strategize
•
Diversions
• (3)
Comments
•
Permalink

Page 1 of 1 pages