By Mike Maddaloni on Friday, September 26, 2014 at 08:21 PM with
0 comments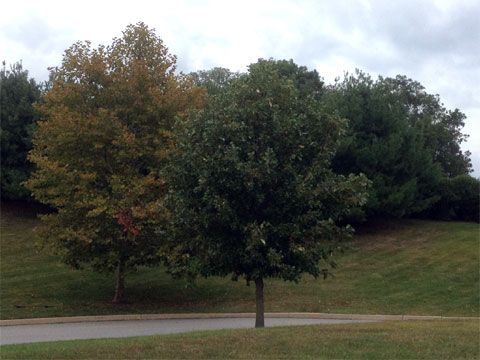 Happy Fall! Or at least the first weekend of it.
Fall, also known as Autumn, is my favorite season. Why? Here's my top 10 reasons.
10. Summer is wicked overrated. There is too much pressure to have your fun and vacation in the summer, when there is just as much to and plenty of time to do it in the fall.
9. Everything is cheaper in the fall, from hotel rooms to gas, as demand is higher in the summer due to the reason above. For what it would cost you to do what you do in the summer, you can do more – and more of it – for less in the fall.
8. It's a lot cooler in the fall than in the summer. Walking from your front door to the car won't cause you to sweat profusely. It's a great season to get outside and have a nice cool breeze going for you.
7. Fall colors are amazing. Growing up in New England, for me a short drive to the shopping mall gave me an amazing view of some of the best foliage in the world. Not to forget the fall colors you wear are equally striking.
6. Crunching leaves make for a great sound.
5. Fall is all about heartier foods. The meats and vegetables, and the soups and stews and meals they make, warm on the inside and are a great compliment to the weather. Fall even has its own fruit, the pumpkin (yes, it's a fruit, not a vegetable).
4. Halloween comes at almost the halfway point of the fall, and is a great celebration of fun and mischief for people of all ages. Plus the annual visit to the pumpkin farm prepares you for the night of bewitching.
3. Fall is when you go back to school. Where some kids like that and others don't, most parents agree and like it.
2. When you change your clocks at the end of Daylight Savings Time in the fall, you get back that hour you lost in the spring.
1. It's football season – the American kind! From playgrounds to the pros and everywhere in between, it's the time to cheer for your gridiron champions, not to mention the tailgating parties that go along with it.
It was somewhat tough to choose what order to put some of these in, as they all contribute greatly to my favorite time of the year.
What do you think? Do you agree or disagree on my favorite season? Or do you have other reasons to love fall? Please share your thoughts in the comments to this post,
---
This is from The Hot Iron, a journal on business and technology by Mike Maddaloni.
---
Did you enjoy this? Subscribe to The Hot Iron by RSS/XML feed or Read by Email.
---
Business
•
Diversions
•
Thrive
• (0)
Comments
•
Permalink

Page 1 of 1 pages