By Mike Maddaloni on Monday, August 31, 2009 at 04:00 AM with
0 comments
After some decent success selling off my Palm Treo 680 unlocked device, I am now selling its predecessor, a Treo 600 up for sale on eBay, along with a slew of accessories, as you can see below.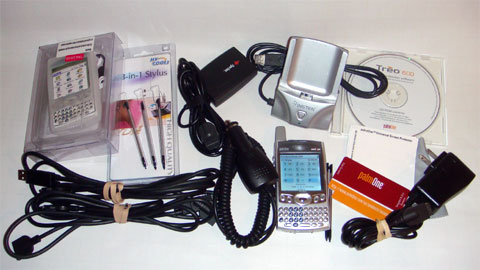 Along with the device itself, which is in good order but has some wear, there are a large number of cables and chargers, plus a cradle. If you're a Verizon Wireless customer and are looking for a device, this could be yours.
The auction closes next Sunday and the bidding begins at a penny!

Did you enjoy reading this? You are welcome to subscribe to The Hot Iron by RSS feed or by email.
Technology
•
Mobile Technology
• (0)
Comments
•
Permalink

Page 1 of 1 pages