By Mike Maddaloni on Monday, December 22, 2014 at 12:02 AM with
0 comments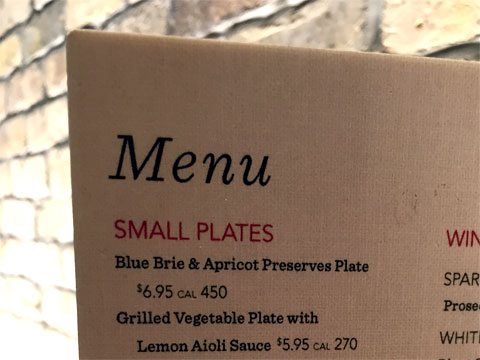 When I look back across my career at the variety of managers I have had, there is a broad spectrum of them from amazing to horrible and everything in between. As I was recently thinking of those I considered the "worst" – those whom I had a poor experience working with – a common denominator came to light that I feel is central to why things did not work out well.
They never took me to lunch.
More Than A Meal
Don't get me wrong, I am not just looking for a free meal, nor do I think these people are cheap in any way. Frugality with a corporate spending account has come up in dealings with past managers, and for me it is near the bottom of the list.
The fact these managers did not take me to lunch goes well beyond the meal itself and its cost. It has to do with the overall action itself – getting out of the office, a 1-on-1 meeting in a different setting and the discovery and insight about each other that comes with the conversation over the meal. Or in short – the manager getting to know me better, and me getting to know the manager better. This deeper knowledge about a person is important for a working relationship, going beyond the surface and skillsets to truly get the most of that person, and ensure they are happy and satisfied in the work environment.
Meals Alone Don't Make A Manager
Where I feel that the invitation and act of taking someone to lunch is important in a working relationship, it is not the defining moment for a manager if they do so. In all honesty, most all of the managers I have had in all my years have broken bread with me, some at least once and others on a regular basis. And those managers would be represented across the above-mentioned spectrum. Even those whom I would rank along the lower end of that spectrum, I feel by having had a meal with them, and getting to know them as more than what was written on their business card, outranks those few who did not take this time or see it as important.
My Own Experience With Meal Invites
Where I have been talking about being on the receiving end of a meal invite from a manager, in my own role as a manager over the years I have taken many people to breakfast, lunch, dinner, coffee, snack or food in some capacity outside of the office and away from the grind to have a conversation. Call it the Italian-American in me, or just call it effective, but this opportunity to further connect with a team member or colleague is a very important part of how I have been successful throughout my career.
Here's a couple of ways I have integrated lunch and my teams.
Re-energizing After Being Dazed And Confused
It was one of those meeting where you sit there and wonder, with all of this brain power, could we possibly cure cancer? But alas in the end really nothing was accomplished other than puzzled looks on everyone's faces and bad tastes in everyone's mouths.
I was asked to come to an "emergency" meeting and to bring my developers and even my graphic designer. As the manager of the front-end design and development team part of my job was to be the conduit between my team and senior leadership, who called the meeting and the people who did the great things to make our application a reality. In short, I would shield them from the insanity of such meetings. However the requesters pulled rank - literally - and demanded all of us in the meeting.
To make a long story - and long meeting - short, we all didn't need all of the king's horses and all of the kings subjects to be in the meeting, and after an hour or so we all staggered out of the meeting room with the above mentioned looks and tastes.
Once we all collected in the lobby I decided the team needed to be rewarded for enduring this, so I told them that I would be taking them to lunch. The meal would be on the company, but only if we did not talk about work; if anyone brought up work they would have to pay for their own meal. Needless to say everyone agreed. As we walked back from the restaurant, I realize that we had bonded even deeper as a team than we had before and learned a lot about each other's backgrounds and beliefs, and I feel it had a great impact on our teamwork going forward.
Not When But When I Want To
After joining a start-up company and signing my life away (and possibly my future first born) I was then given our business plan our operating guides, policies and procedures. Reading through all of it I noticed there was no mention about specific business expenses, namely meals. I raised this with our HR director who told me to talk with our CFO, and my conversation with him went something like this:
Me: "Hi Homer (not his real name), what is the policy on expensing meals?"
CFO: "Um, who are you taking to lunch?"
Me: "Members of my team, and others in the company?"
CFO: "Um, when?"
Me: "Whenever I want to!"
CFO: "Um…"
At that point I talked with the company president, whom I had interviewed and talked with extensively during the onboarding process to the company, and he knew my leadership philosophy and told me to take whomever, whenever, and to expense it. These meals, sometimes, at the local mall food court, sometimes at a sit-down restaurant, were integral to me getting to know the team I inherited at the start-up, who they were, what motivated them, and importantly issues they had within the company. Although I was only with the start-up for 6 months and 5 days (a story for another time!), it was a productive time and I got some great things out of our team.
More Than A Skillset
If you read other posts here at The Hot Iron you will see I talk quite a bit about managing and leading people, and it involves a deeper knowledge of who they are, in addition to what they do. Frankly, it just works for me – always has, and I believe it will in the future. Some have labeled my approach as "touchy-feely" and so be it – we all have our styles, and in the end it's up to the person as to whom they want to work for. Needless to say, I am not looking to work again with those past managers who didn't take me to lunch.
I welcome your thoughts and comments on my approach in the comments to this post. Has meetings over meals worked for you or not? Do you see it as a way to deepen a working relationship, or just fill your belly?
---
This is from The Hot Iron, a journal on business and technology by Mike Maddaloni.
---
Did you enjoy this? Subscribe to The Hot Iron by RSS/XML feed or Read by Email.
---
Build
•
Business
•
Strategize
•
Web Development
• (0)
Comments
•
Permalink

Page 1 of 1 pages