By Mike Maddaloni on Friday, April 17, 2015 at 03:49 PM with
1 comments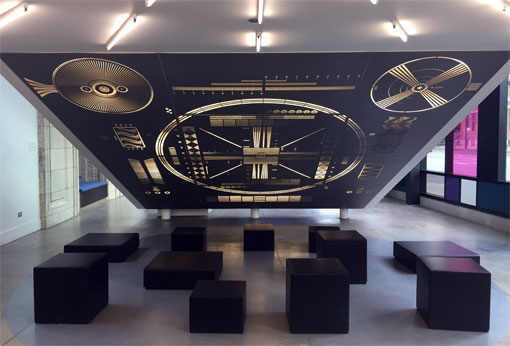 Where the Anchorman movies were a good laugh, weaved in between the puns was a story of both the "golden age" of local broadcast television and the genesis of cable television, which had a transformative effect on local television.
As I grew up in western Massachusetts, the local TV station to watch was WWLP channel 22 in Springfield, MA. It was an NBC affiliate who consistently was the ratings leader for news and local programming. Part of that local programming included editorials by the station's president, Bill Putnam, which were highly informative, opinionated and entertaining. When I heard that Putnam and his then business partner (and now wife) Kitty Broman Putnam wrote a memoir about the formation and the behind-the-scenes of the operations of WWLP, I had to get a copy of it. That memoir, How We Survived in UHF Television A Broadcasting Memoir 1953-1984, includes insider information and photos about not only the founding of the TV station, but the UHF television band and entities like the Federal Communications Commission (FCC).
Though there are many tales which are local to western Massachusetts, from places to politicians, it is a book for anyone who is interested in broadcast communications and its history. For someone like myself who is interested in that and local history in general, it is an interesting tale, spanning over 30 years, of the creation, evolution and positioning of a local television station during a time when broadcast television was evolving and positioning as well. It was of course interesting to learn the why's and what-else's about the TV station that I probably spent too much time watching during my own evolution and positioning.
Learning the "inside baseball" of WWLP (whose call letters come from Putnam's full name, William Lowell Putnam) was of course a great takeaway for me from this book, but there were others that make this an interesting read for others, including:
Entrepreneurial ventures come different forms - When you think of a business labeled with the word "entrepreneur" one often thinks of a small space with a shoestring budget in a remote office. This was the case with WWLP, whose studios were atop a mountain and was built by Putnam and other staff. Where what you saw on TV looked polished and expensive, it was far from that, and the station also had a stable of investors who help funded the lean operation. Plus in those days, long before high-definition television, studio sets could have been made of cardboard colored by markers and you wouldn't know the difference.
The tools are always getting better - This is a term I use quite a bit, especially when describing the evolution of my former Web consulting business, where changes in technology often drove changes in the business model. The same can be said for television, whether it was in broadcast transmitters or from black and white to color pictures. Being aware of these changes and having the capital – both money and time – to address and adapt to them is important in the survival and thriving of any business.
You've got to know when to fold 'em - Putnam, Broman and company sold WWLP in the mid-1980's and got out of broadcasting altogether. This was in the early days of the large expansion of cable TV across the US. Though local broadcast stations would get their signal carried on the cable, the revenue model for those same local stations was not defined, nor was it understood what the real impact of cable would be on broadcast. With this on the horizon, Putnam got out of the business early, at a time when he was able to sell for a good profit.
Though How We Survived… hasn't made many national top-seller lists, it is an entertaining read. It starts technical where Putnam goes into the definitions of what the story of people and places is about. It then ends with recipes by Kitty Broman, who in addition to her leadership role hosted a daily TV show. One thing the book doesn't do is get into too much detail about all of the various on-air personalities, and only mentions a few of them. One is Bill Rasmussen, who was the sports director at WWLP prior to founding ESPN.
As I do with all of the books I read, I like to give them to others. I am giving this to my friend Tom, as he grew up watching WWLP like myself, and lived near the access road to the mountain-top studios.
Have I convinced you to read this book? Have you read it? I welcome your thoughts in the comments to this post.
---
This is from The Hot Iron, a journal on business and technology by Mike Maddaloni.
---
Did you enjoy this? Subscribe to The Hot Iron by RSS/XML feed or Read by Email.
---
Book Take-Aways
•
Business
•
Technology
•
Strategize
•
Thrive
• (1)
Comments
•
Permalink

Page 1 of 1 pages