By Mike Maddaloni on Thursday, November 05, 2015 at 10:59 PM with
0 comments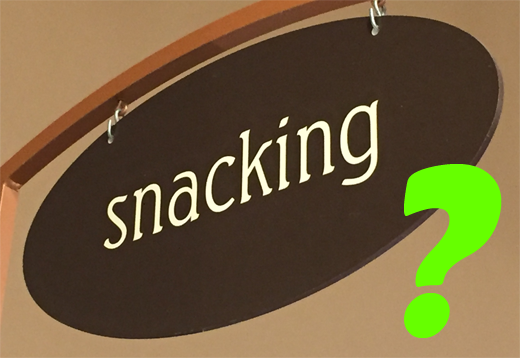 Over the summer I was seriously considering weight and diet counseling. As, well, let's just say I need to lose a few pounds, and with the increasing demand of little kids – plus the fact I am not getting any younger – it was more than time to take action.
When I talked with a colleague who is also a doctor about this, he asked me if, before I committed time and money to a program, I could commit US $15 on a book. As you cant even get a mediocre mixed drink in some Chicago bars for that, I said, "why not?" It was then that he recommended I read a book written by a friend of his, Dr. Theresa Nesbitt, titled Evolutionary Eating: How We Got Fat and 7 Simple Fixes.
As the book was recommended by someone I trust, I bought it. But I have to admit – by the title alone, which I thought was cliché for a health book, I probably wouldn't have otherwise bought it. But I did, and I am glad I did. And it has worked for me too, but I will save that for the end of this post.
So it is probably needless to say that I had several take-aways from this book, and here's some of the top ones I'd like to share:
We Never Really Learned Everything About Eating – Looking back on growing up, plus raising my own little angels, most of what we teach our kids about eating is more logistical – use utensils, don't put food in your hair, chew with your mouth closed – but we don't have as much focus on when to eat, what to eat and why.
Eat 3 Meals A Day At Routine Times – By eating consistently, or as consistently as possible, your body "knows" when to process food coming in and when to process stored fat, and by doing so you will use that excess stored energy and lose weight. I had an uncle who did this, eating 3 meals a day of the food he grew and raised and he lived to his mid 90's.
Keep It Real By Eating Real Food – Stick to basic and real foods and less or no processed or manufactured foods, or as Dr. Nesbitt calls "food forgeries" as our bodies are built for processing natural foods and not artificial or manufactured ingredients, flavors and additives. The original TV chef, Julia Child, always cooked with real butter, lard and wine and she lived to her 90's as well.
No Snacking – If you eat 3 meals a day only, you are thereby not snacking. Of course this goes beyond everything out there in society, at least modern American society. This for me has been personally tough, especially with earlier said angels who are ever growing and snacking. But by me snacking I too am ever growing, but in a bad way, and by not snacking, that has subsided.
How Vegetable Oil Is Made – Vegetable oil is supposed to be better than other oils, but they don't necessarily squeeze veggies to get the oil, unlike with olive oil. A chemical process is used to get it, and where the book introduces this I have done my own research as well. I'll stick with olive oil, or as I have been doing, I will forego oil altogether and use a variety of natural foods to add flavor.
Any Change Requires Willpower – This is probably the only thing I disagree with the author on. She states that by learning how to eat better, no willpower is involved. For someone like myself who has been eating the same way for almost half a century, willpower isn't only involved, it is direly needed! In the past I have lost weight, but always ate the same, and then it was more involved with a high level of exercise. When I stopped exercising, the weight came right back.
Some of these are of the 7 "simple fixes" that Dr. Nesbitt offers, and if you are intrigued as to what they all are, I recommend getting a copy of this book. As for the book as a whole, it is a very good and easy read – not intense, educational and supportive with a touch of humor, all the while not being too preachy. I recommend Evolutionary Eating not only for someone looking to lose weight, but for anyone looking to eat better or to support someone losing weight.
As for myself, I read the book over summer and it really resonated with me. I have changed my diet quite a bit, eating more salads without dressing, and cutting out most all breads. I still eat pizza and pasta, but I try to eat less of it. It has been far from perfect, and sometimes a struggle, but when I am hungry a coffee or seltzer will do the trick. Since simmer, I have lost about 25 pounds. I have a lot more to lose, but I am pleased with the results so far!
I have shared this book with my immediate family, and have given my copy to a friend. If you read Evolutionary Eating, I welcome your thoughts on it in the comments of this post.
---
This is from The Hot Iron, a journal on business and technology by Mike Maddaloni.
---
Did you enjoy this? Subscribe to The Hot Iron by RSS/XML feed or Read by Email.
---
Book Take-Aways
•
Strategize
•
Thrive
• (0)
Comments
•
Permalink

Page 1 of 1 pages