By Mike Maddaloni on Wednesday, August 03, 2011 at 10:27 AM with
0 comments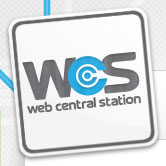 Recently I was interviewed by CT Moore for the Web site Web Central Station on the topic of open source development and interoperability. As I have worked with both open source and commercial software and development tools over my career, I welcomed the opportunity to share my perspective with their readers.
You can read the article here on the Web Central Station Web site, which is a Canadian Web site sponsored by Microsoft. In short, as I have always said to my consulting clients at Dunkirk Systems, LLC, it is about the right tools or technology for the project.
What do you think? Do you agree or disagree with me? I welcome your comments, either here on The Hot Iron or at Web Central Station.
---
Did you enjoy this? Subscribe to The Hot Iron by RSS/XML feed or Read by Email.
---
This is from The Hot Iron, a journal on business and technology by Mike Maddaloni, Founder and President of Web consulting firm Dunkirk Systems, LLC.
---
Announcements
•
Build
•
Web Development
• (0)
Comments
•
Permalink

Page 1 of 1 pages