By Mike Maddaloni on Tuesday, September 27, 2016 at 09:35 PM with
1 comments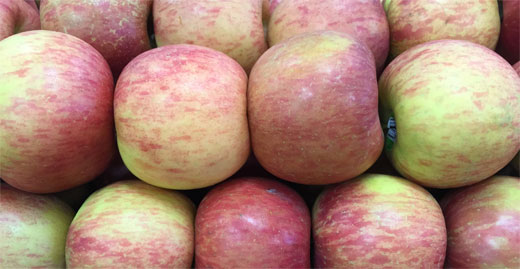 Who would've thought a wedding reception in Indianapolis would be where I'd realized something that has helped shape the path I've taken with my career?
It was following the wedding of my friends Jen and Bill at their reception where it happened. Bill was making a speech, and though I don't remember it verbatim (sorry, Bill!) he began talking about teachers, as he is one himself. Then he asked everyone in the room who was a teacher to stand up.
And I stood up.
Not only did I stand up, but nobody snickered or asked me to sit down either. This is when I first realized I am a teacher.
Define Teacher
When I lookup the definition of the word teacher in my favorite book of words, it reads, "a person or thing that teaches something; especially: a person whose job is to teach students about certain subjects." This is why I have never thought of myself as a teacher, namely as I have never had a title with the word "teacher" in it before. My job titles have had "consultant," "manager" and "president" and other business titles – but never teacher.
As I look at my career present-day and past, I have always been teaching in some capacity. There is teaching in the formal sense, were I have developed training and offered classes in the US and internationally on Web application and their underlying technology, I have also developed Web portals to host and deliver these materials. Then there's teaching in a more advisory role, where I am consulting with people on business decisions and how to apply technology to help solve them. In some cases I am coming in with the answer after strategizing on it, other times I am troubleshooting in real-time to come up with a solution.
In the above cases, teaching is pervasive. I'm not simply saying to a client, "do X," rather I am explaining what "X" is, answering their questions on "X," informing them about "y" and other letters of the alphabet, and ensuring they have all the information they need to make an informed decision.
Educating vs. Selling
Some of you reading this may be saying, "yea, but aren't really selling something to people in these cases, not teaching them?" Part of that answer is certainly yes, but when someone or some corporation is shelling out a lot of money, they need to understand the why, not only from a pure dollars-and-cents point-of-view, but with regards to how to best leverage and use it among other aspects. Teaching of course is an important role for sales and account people too, not just for the technology strategist like myself.
This is of course not to say that everybody is a teacher (I don't recall everybody standing up at that wedding reception). Many don't like to or want to teach. Each to themselves, but for myself I have always found this as a very rewarding aspect of what I do, past and present. Not to mention making my job easier by working with a well-informed client.
Deconstructing Being a Teacher
There are many more people out there who are teachers than realize it. We always envision a teacher as someone heading a classroom in elementary or high school, and has the word "teacher" in their title. I am not saying I am a replacement for them, rather someone complimenting their contributions to society with my own.
And you can give me an apple anytime!
---
This is from The Hot Iron, a journal on business and technology by Mike Maddaloni.
---
Did you enjoy this? Subscribe to The Hot Iron by RSS/XML feed or Read by Email.
---
Business
•
Technology
•
Thrive
• (1)
Comments
•
Permalink

Page 1 of 1 pages