By Mike Maddaloni on Thursday, October 08, 2015 at 08:48 PM with
3 comments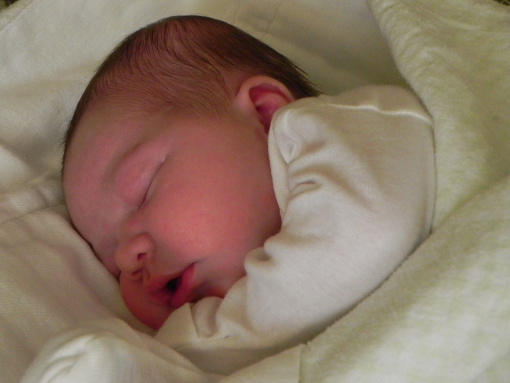 They are little bundles of joy. They are the future. They will probably decide what nursing home we will go into someday. And the odds are good they could become a household name or brand. If not, who is to say what they will need a couple of decades or less after they are born and (hopefully) on their own?
There are a few investments you can make now when the kids are young that will pay off in the future. One is whole life insurance, another is a college savings fund. And another? Registering a domain name or names for their birth name.
I Did and So Should You
Shortly after each of my wonderful little ones were born, and shortly before I contacted relatives and emailed the world, I registered domain names for their birth names. Right in the delivery room.
The decision to get domain names for your kids is smart. It is a low cost (about US$10/year and up, depending on the domain extension) investment in their future. Plus you will never have regrets down the line as nobody else will be able to register their names in the event they suddenly get famous, or decide to focus on their personal brand. The way things are going these days, that may be sooner than later.
I Can Do It and So Can You
Speaking of domain name extensions (a.k.a. what's after the dot), I recommend starting with the "big 3" of .com, .net and .org, and in that order. If any of those are not available, you may want to try another extension, such as .uno, .co or another short one. You may want to keep away from ones which may not be relevant to them down the road, such as .marketing.
If you're looking for a great place to register and hold a domain name, go to name.com. I did not make any money by recommending them, but I have had domain names with them for years, and they are the best in my mind – from support to their easy to use, stylish Web site. Plus they offer two-factor authentication, so your domain names are safe.
Have you registered a domain name for your kid? If so, I'd like to hear from you. Or are you against the idea? I'd like to hear from you especially! Please share your thoughts in the comments to this post.
---
This is from The Hot Iron, a journal on business and technology by Mike Maddaloni.
---
Did you enjoy this? Subscribe to The Hot Iron by RSS/XML feed or Read by Email.
---
Technology
•
Domain Names
•
Strategize
•
Thrive
• (3)
Comments
•
Permalink

Page 1 of 1 pages