By Mike Maddaloni on Friday, July 03, 2009 at 04:00 AM with
0 comments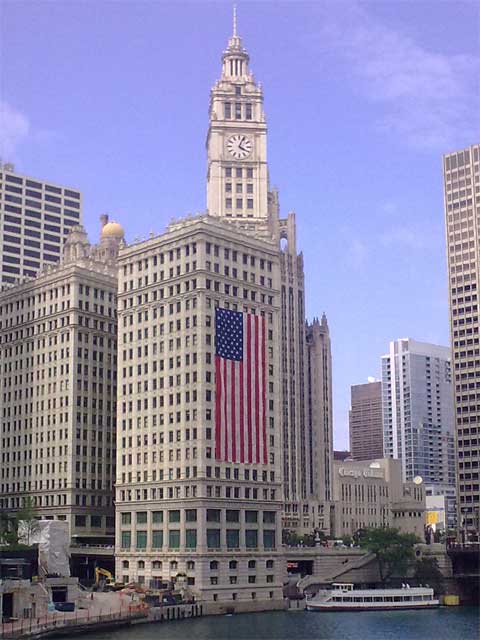 Tomorrow, July 4, marks the 233rd anniversary of the signing of the Declaration of Independence, marking the start of the United States of America.
As I think about Independence Day, something that comes to mind is the polarity in politics today. I say that as people have always had differing opinions – even in 1776. It's easy to blame the 24/7 media world we live in, but in order for us to come together, we need to do so in person, and not through our chosen medium.
Maybe that's why the picnic is such a big part of celebrating the Fourth of July? To all my friends and readers in the US, not to forget those who are defending the freedoms stated in the Declaration here and around the world, a safe and happy holiday!
Photo of US flag on the Wrigley Building, Chicago by Mike Maddaloni

Did you enjoy reading this? You are welcome to subscribe to The Hot Iron by RSS feed or by email.
Diversions
• (0)
Comments
•
Permalink

Page 1 of 1 pages