By Mike Maddaloni on Thursday, July 26, 2007 at 06:28 AM with
0 comments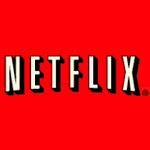 File this under not communicating with your IT department about what is going on in the company.
On Monday, DVD rental service Netflix announced it was cutting its prices to better compete with Blockbuster's prices and in-store redemption service. Shortly afterwards netflix.com crashed and did not come back online until late Tuesday. It was said it was not due to the power outages in the San Francisco area, and though a specific reason was not given, it was reported the Web site was being updated to reflect the price changes.
Updating prices causes an entire network of Web servers to crash? Who wrote that software? When I worked for a publicly-traded company in the past, I was always on alert from marketing and investors' relations whenever the company would announce earnings or have an investor's call, as people would hit our Web site for the information or links. We had sufficient capacity with out Web servers and network, but hardware can always fail. This brings back memories of the crash of Wal-Mart's Web site last year on "black Friday" or the busiest shopping day of the year the day after Thanksgiving.
Planning for such events and having the network, hardware and software capacity can prevent such events. Sure it may be expensive, but what price for such embarrassment?
Business
•
Technology
• (0)
Comments
•
Permalink

Page 1 of 1 pages