By Mike Maddaloni on Wednesday, October 18, 2017 at 10:47 PM with
0 comments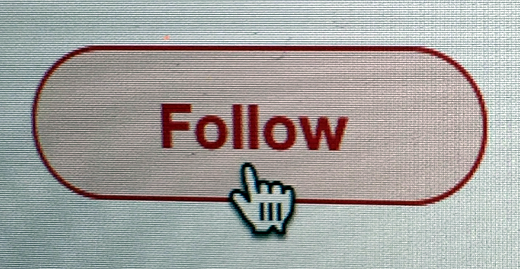 Whether you are new to Twitter or have been using it for years, having a list of followers has always been, and continues to be, important to the social network. Where all public tweets are readable by all, most people engage with those who they follow and who follow them. This engagement makes using Twitter worthwhile.
Like with anything, quality engagement is better than quantity engagement. This is measured directly by likes and retweets of what you post, as well as replies and conversations with others. Indirectly, it can be measured in traffic to your Web site and offline in, for example, new customers or increased sales.
People often asked me, how do you get followers? "Getting" followers – real human beings, that is – is a process, as ideally you want people to want to follow you. In some cases though, people may simply not be aware of who you are. This is why I present these 3 steps to expand your base of followers. Of course, there are no guarantees your list of followers will balloon overnight, but these are geared towards getting people's attention to you.
1. Decide who you would like to follow you – This offline strategizing is you thinking about who you would like to follow you. For people who have businesses or are in business, they will relate to this as it is similar to who their target audience or customer or other demographic information is. For some, that is a great place to start, and for others it can be who you would like to read your blog or those who work in the same industry as you.
Write this down – your target followers. Keep this by you as you go through the following steps.
2. Follow those who you want to follow you – Now that you have defined who, look for them, and follow them. Many times when people think of social media engagement, they purely look at it from their own vantage point. However, take a 360-degree approach – would the people who you want to follow you actually want to?
By following them, you are expressing interest in them, and in most cases, letting them know who you are. The hope is they will see you following them, look at your profile and what you have tweeted, and then follow you back.
So how do you find them? By searching – either for specific people or terms, words hashtags – for whatever ways you can think of to find people, businesses, organizations, whomever that you want to follow, and to follow you back.
3. Follow those who follow those you want to follow you – Apologies for the mouthful there… as you are targeting people to follow, why not check out who they follow as well as who follows them? This is a great wat to expand the scope beyond merely searching, as many times potential targets for your following may not come up in a search for a variety of reasons, including their profile not matching what you have been searching on.
Everything in moderation
One consideration to make when you follow people is there are limits imposed by Twitter to the number of people you can follow, and you can read more on these limits on Twitter's help site. To start, you can follow up to 5,000 people. After that, you need to have more followers in order to follow more that that number. There is a ratio to this, though Twitter does not specifically disclose it. Of course if you hit the limit but want to follow others, you can always unfollow accounts to make room.
Deconstructing Twitter Followers
Wouldn't it be great to have tons of Twitter followers? But if you think of it from the point-of-view of real life, it's a similar approach to friends in real life – they are relationships you establish and maintain. Sometimes you are the one initiating it, and this is where following others you want to follow you comes into play.
---
This is from The Hot Iron, a journal on business and technology by Mike Maddaloni.
---
Did you enjoy this? Subscribe to The Hot Iron by RSS/XML feed or Read by Email.
---
Build
•
Social Media
•
Strategize
•
Thrive
• (0)
Comments
•
Permalink

Page 1 of 1 pages