The Hot Iron at 11
By Mike Maddaloni on Saturday, December 30, 2017 at 12:03 PM with 0 comments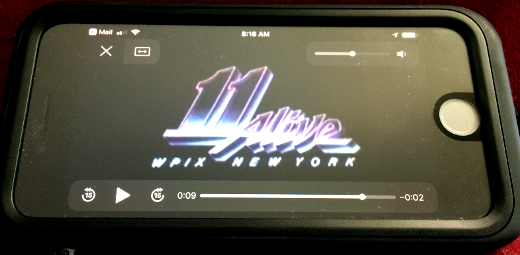 To anyone reading this, THANK YOU! I have been writing and posting to this blog now for 11 years. Where many of you have been reading for part of the time, there are a few who have been reading the whole time. No matter even if this is the first time you have read something here at The Hot Iron, kudos and karma now and throughout 2018!
When I think 11, the first thing that comes to mind is 11 Alive, what New York TV station WPIX used to use as their tag line back in the 70's and 80's. For some reason, it was part of the cable package in Massachusetts when I was a kid, and here I share with you their jingle – watch the embedded video below or follow this link to watch it.
---
This is from The Hot Iron, a journal on business and technology by Mike Maddaloni.
---
Did you enjoy this? Subscribe to The Hot Iron by RSS/XML feed or Read by Email.
---
Announcements
•
Blogging
•
Thrive
• (0)
Comments
•
Permalink
Comments

Post a Comment
Note: Comment moderation is active, and your comment will be viewable once it is reviewed.