Support Arts Education In Chicago Schools on Giving Tuesday #givingtuesday #ilgive #bomonkeysgiving
By Mike Maddaloni on Monday, November 30, 2015 at 10:59 PM with 0 comments
With the holiday season upon us, and the accompanying shopping season long under way, it's time to take a break, be thankful and support the spirit of the season and participate in Giving Tuesday.
On December 1, 2015, you are encouraged to close the tabs in your Web browser showing the latest deals and open up a Web page for a worthy charity, and allow me to suggest Barrel of Monkeys.
For over 17 years, Barrel of Monkeys has been teaching creative writing curriculum in Chicago public schools and in after-school programs. These programs are offered to elementary school kids and help them not only in their writing but to learn a little more about their creative side. The teachers in the program are also professional actors and improvisors, and they take what the kids write – from a single sentence to a short story – and adapt it into sketch comedy. This comedy is first debuted to the kids in their schools, and throughout the year Barrel of Monkeys puts on performances to the public showcasing some of the best of this inspired comedy.
As a member of the Board of Directors of Barrel of Monkeys, one may say I am biased as to how amazing this organization is, its people and the work it does. But don't believe me – see it for yourself; whether its in one of our performances or hear it from the kids and teachers themselves.
For Giving Tuesday 2015, our goal is to raise $3,000 towards our annual appeal. Can you help? Click the giant red button below and you can make a tax deductible donation online in any amount.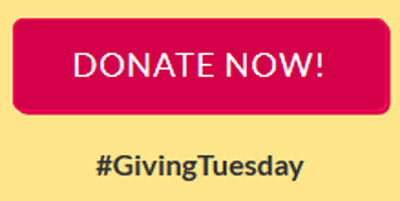 If you're still not convinced, watch this trailer for our Giving Tuesday campaign – the actors are our artistic and education directors – showing some of the depth of talent and dedication to the organization.
If you have any questions on Barrel of Monkeys, check out our Web site or share them in the comments to this post, and thank you in advance for your support!
---
This is from The Hot Iron, a journal on business and technology by Mike Maddaloni.
---
Did you enjoy this? Subscribe to The Hot Iron by RSS/XML feed or Read by Email.
---
Announcements
•
Diversions
•
Thrive
• (0)
Comments
•
Permalink
Comments

Post a Comment
Note: Comment moderation is active, and your comment will be viewable once it is reviewed.