First 2 Steps To Take To Start Blogging
By Mike Maddaloni on Sunday, November 15, 2015 at 09:53 PM with 0 comments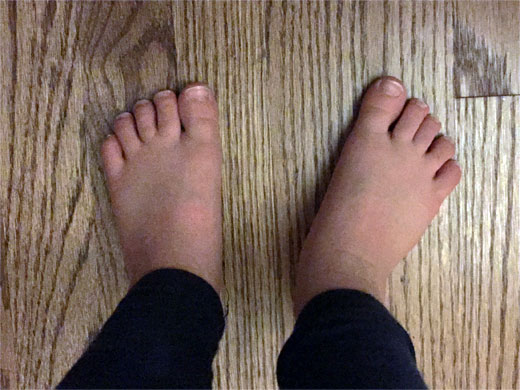 As follow-up to my inquisitive and popular blog post on 2 questions I ask anyone thinking about blogging, namely to those who are still interested in blogging after reading it, I now would like to offer advice on how to get started with your blog.
First, setup a free blog at Wordpress.com
You need a blog in order to blog. A blog is a Web site with a content management system (or CMS) which is software on a Web server that allows you to easily publish what you write.
If you have been to a blog site before, there is a good chance it's on Wordpress, as it is the most well-known and used blog CMS. Wordpress can be used for entire Web sites as well, and not just blogs, but we won't get ahead of ourselves too much here. Another reason for using Wordpress.com is in its portability potential. If you build a blog at Wordpress.com and in the future you decide you want to move it to another Web host, you can literally export the site and move it. Note I have oversimplified how I described this process and some technical expertise is involved.
Plus, creating a blog at Wordpress.com is free, so if you start one and realize it's too much for you, there is no major financial commitment.
Register and set a domain name for your blog
Where I just got done telling you to create a free blog, now I am recommending you spend a little more on a domain name.
By registering a domain name for your blog and tying it to your Wordpress.com blog, you gain in several ways. By default, your blog will be named something like myblogname.wordpress.com, but myblogname.com is a more unique name and easier to remember. Also, if you decide to move your blog in the future, you can keep the same Web address – you will not be able to keep myblogname.wordpress.com as that is not your own domain name, wordpress.com.
A domain name also a unique name to your blog. Where it may be presumptive that your blog will be a runaway smash hit on the Internet. If you have peered around The Hot Iron there are plenty of articles on getting your own domain name and other benefits of doing so. You can register a domain name many places, and I always recommend name.com and note I did not get paid to say that!
Ready to blog in no time
Setting up a blog on Wordpress.com and registering a domain name can all be done in under an hour. Configuring your blog and performing some customizations may take a little longer, and that all depends on how much you want to do, though I wouldn't focus too much on the look of your blog and rather on its substance – the writing!
I hope this has helped, and please share a comment to this post once you do it and share the link to your new blog for all to see.
---
This is from The Hot Iron, a journal on business and technology by Mike Maddaloni.
---
Did you enjoy this? Subscribe to The Hot Iron by RSS/XML feed or Read by Email.
---
Blogging
•
Build
•
Technology
•
Web Design
• (0)
Comments
•
Permalink
Comments

Post a Comment
Note: Comment moderation is active, and your comment will be viewable once it is reviewed.