By Mike Maddaloni on Monday, August 27, 2007 at 05:45 AM with
4 comments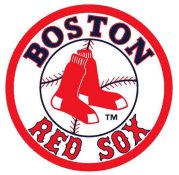 This past weekend the Boston Red Sox came to Chicago to play 4 games against the White Sox. As much as there were 2 teams of players, the games were a little slanted towards the 2004 World Champions, as the BoSox beat the Pale Hose 11-3, 10-1, 14-2 and 11-1. That is a combined score of 46-7! Normally this would be the place to place an analogy referencing rain, but with the storms and flooding throughout the Midwest, I will leave that one alone.
As a native New Englander and a Red Sox fan since my youth, it was nice to see the Red Sox sweep, and nice to see people in the team's colors getting confused on the streets of Chicago with all of the closures due to construction and filming of Batman.
Go Red Sox, and good luck against the Yankees this week!
Diversions
• (4)
Comments
•
Permalink

Page 1 of 1 pages