By Mike Maddaloni on Saturday, November 13, 2010 at 12:08 PM with
2 comments
After a whirlwind trip to Berlin, Germany for the Microsoft TechEd Europe conference and the opportunity to meet and query members of Nokia's enterprise mobile team among other Nokia staff, I am back in the Windy City with a head full of thoughts and ideas.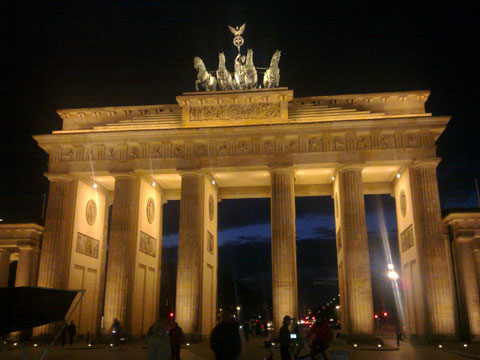 As I get settled back and unwind from this learning experience, I will be writing more detailed posts on what I took away from the people I met over the last few days. Look for more information on Nokia's next flagship device, the E7, as well as information on how it works and where ti fits in with everything else Nokia is working on now.
E7 Coming Soon
One piece of information I will share now is the answer to the most asked question of me to relay to Nokia staff – when the E7 is coming out. Their answer is Christmastime. It will be a phased global launch over the next few month, with availability in some countries by the end of 2010 and the rest soon after in 2011. Nobody told me which countries would be when, but it was inferred markets such as China and India would be in the first phase, and there was no specific indication when it would be available in the US.
In the meantime, I will share this photo of an E7 hooked up to an HDTV – it has an HDMI out port and with a cable it can be hooked up to any HD device with HDMI input.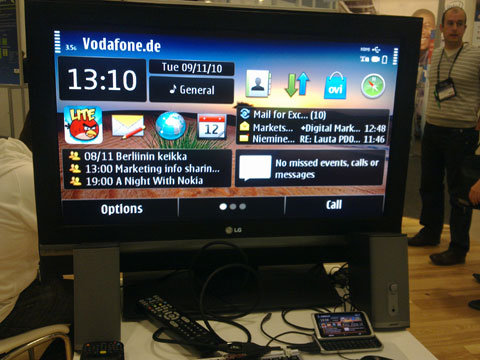 Special thanks to Nokia and WOMWorld/Nokia for sponsoring all of my travel, accommodations, hospitality and admission to TechEd. Rhiannon from WOMWorld/Nokia was a gracious host and facilitator and did an excellent job ensuring all was coordinated, especially keeping us well fed. It was also great to again see Dennis Bournique from Wap Review and meeting Craig Richards from Geek Computers. Kudos to the Hotel Berlin, Berlin, an excellent hotel with great service.

Did you enjoy reading this? You are welcome to subscribe to The Hot Iron by RSS feed or by email.
Technology
•
Mobile Technology
•
Strategize
•
Web Design
•
Web Development
• (2)
Comments
•
Permalink

Page 1 of 1 pages