By Mike Maddaloni on Monday, November 09, 2009 at 11:44 PM with
1 comments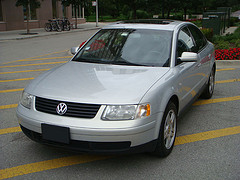 When it comes to explaining the process and elements of Web design and development, I find myself using analogies to the real world. Though they sometimes feel cliché to me, they do help many clients and prospects to understand what they are about to get into.
One common one is comparing the scope of a Web site project with buying a car. Imagine going into an auto superstore or an extensive used car store and a salesperson asks, "can I help you?" This scenario is similar to when someone comes to me and states, "I want a Web site but I don't know where to start."
Many of the same considerations come into play, and here's a few of them matched up.
Car – How many people do you need to transport?
Web – How large is your firm/organization?
Car – What accessories do you want?
Web – What features do you want for the Web site, such as eCommerce, blog, etc.?
Car – Are you the only driver or are there others?
Web – Will others be maintaining the information on the Web site?
Car – Do you have a trade-in?
Web – Do you currently have a Web site?
Car – What is your budget?
Web – What is your budget?
There are many others I have used, but these examples help both the Web site owner and the consultant to determine the scope of the Web site, including features, functionality and content. I also have other analogy categories I will share another time.
Do you find analogies of this sort helpful?

Did you enjoy reading this? You are welcome to subscribe to The Hot Iron by RSS feed or by email.
Business
•
Technology
• (1)
Comments
•
Permalink

Page 1 of 1 pages