By Mike Maddaloni on Tuesday, February 03, 2015 at 12:52 PM with
1 comments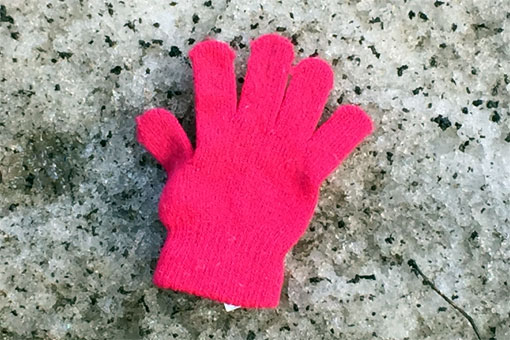 Chicago, Illinois is a great city to visit. And for some reason unbeknownst to me, most people I know visit this fair city in the winter. Don't get me wrong, there is plenty to do, see – and eat – in Chicago at any time, including the winter, but summer for me is the best time to be here in the city along Lake Michigan.
That being said, people come, and you may well be one of them. This is why I am sharing these tips for you, things to do or be aware of specifically when you are here in the winter months, as you won't want to waste any more time outside than you need to.
#1 – Get a Ventra transit card ahead of time or when you first get to Chicago – In 2014 the Chicago Transit Authority (also known as the CTA and the "El") outsourced its fare system which calls it Ventra. The Ventra card is technically a MasterCard debit card with the paywave feature, and can be used as both a transit card or as a standard debit card (but you don't have to, or most likely won't want to). You can buy a Ventra card online or at retailers in the city. If you register it online, you will get the US$5 you paid for the card as transit value on the card. You can also set it to autoreplenish from a credit card so you don't have to spend time in the cold reloading the card at a kiosk.
#2 – Use ParkChicago for mobile on-street parking payment – Chicago also outsourced its parking meters and one benefit from it is the ParkChicago mobile payment system, where you can pay for your parking using a mobile app, mobile Web site on your device's browser or even pay by text message. It requires a registration and the system works very well.
#3 – Familarize yourself with the Pedway – Below the streets of Chicago is the Pedway, a system of mostly interconnected tunnels in and between city buildings downtown in the Loop. Note you can't get everywhere through the tunnels and walkways, but it is convenient to get to some places, like public transit stations, without going outside.
#4 – Look into joining a museum you are visiting to save money – Chicago has some great museums, and the larger ones charge admission. If you are bringing the entire family, the cost can add up. When you get to your destination museum or aquarium or planetarium, look at the cost of joining. Depending on how many people are in your party and if you are looking to see special exhibits for added cost, it may be cheaper to become a member and get free admission. If you think you may return to the place, membership is a no-brainer.
#5 – Bring your own ice skates to Millennium Park and Maggie Daley Park – Chicago has 2 skating areas downtown, the McCormick Tribune Rink at Millennium Park and the skating ribbon in the newly-opened Maggie Daley Park (formally called Daley Bicentennial Plaza before the park was literally dug up as it's on top of a parking garage, and you can read more about that here). Where skating at both places is free, there is a fee to rent skates. That in itself is not the issue; it is the logistics of renting them, which usually requires a long, long wait in the cold. This is why I recommend bringing your own skates to the rink, then you can lace up and hit the ice. If you don't have your own skates, take a short train ride to either Sports Authority in River North or Dick's in the South Loop and buy a pair – the time saved will be more than worth it.
#6 – See a show – Whether it's walking or waiting, the cold can get to you. Fortunately just about every night of the week there is quality entertainment at the over 100 theatres in the city. From plays to sketch comedy to improv, Chicago has plenty to offer for all tastes and genres. You can learn more on the theatres at the League of Chicago Theatres and get half-price tickets to shows at HotTix. On Monday nights, you must see That's Weird Grandma by Barrel of Monkeys!
#7 – The sales tax in Chicago is 9.25% – Though you have no control over the sales tax here, it is something to consider, as at is rate it can add up quickly. Not to mention taxes on hotels, meals, parking and even bottled water. There is a tax on candy too, but it is cheaper for Tix and KitKat, as both contain biscuits made of flour, and since grains are grown in Illinois, it has a lower tax. I am not joking on this!
Enjoy your trip to Chicago, and especially the food. If you like it in the winter, come back in the summer as it's even better.
---
This is from The Hot Iron, a journal on business and technology by Mike Maddaloni.
---
Did you enjoy this? Subscribe to The Hot Iron by RSS/XML feed or Read by Email.
---
Diversions
•
Thrive
• (1)
Comments
•
Permalink

Page 1 of 1 pages